Stunning Dutch Golden Age landscape now on permanent public display
Jacob van Ruisdael (1628/9-1682) was the most influential Dutch landscape painter of the 17th century. And now his painting, Panoramic Landscape with Cornfields and Dunes Beside the Sea, is on permanent public display at Norwich Castle Museum & Art Gallery. It has been in a private collection since at least 1840.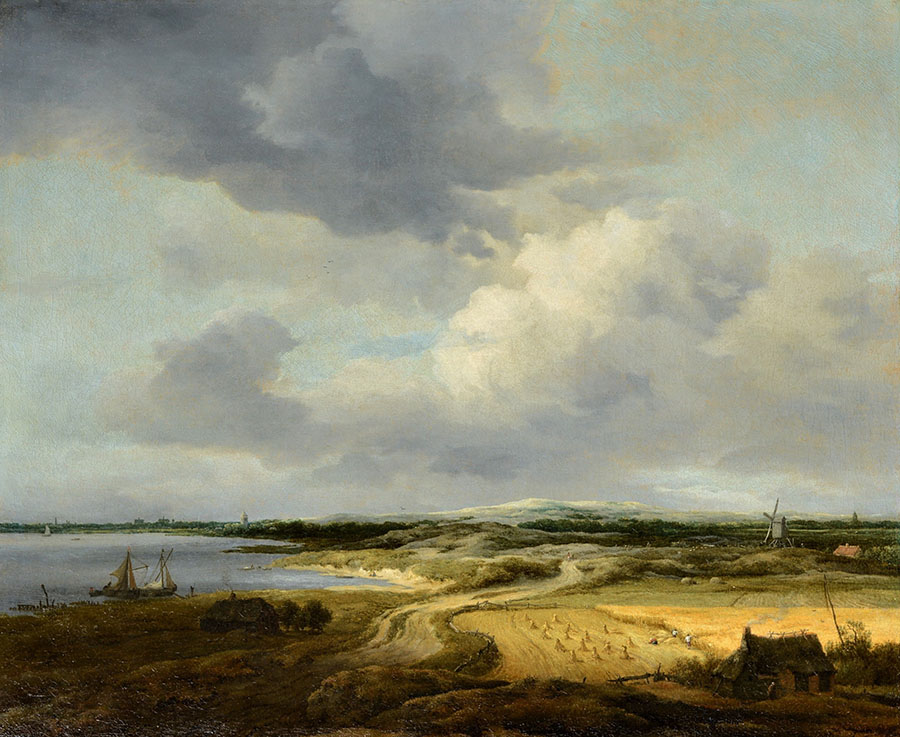 The landscape is a stunning example of Ruisdael's ability to capture the effects of light and movement and shows his close understanding of nature's smallest details. He was a major influence on British painters, including John Constable, and the Norwich School of artists that emerged in the early 19th century.
Local influence
The acquisition was made possible thanks to £122,628 of NHMF funding, together with support from the government's Acceptance in Lieu scheme, the Art Fund, the Rought Fund, The Arts Council England/V&A Purchase Grant Fund and the Friends of the Norwich Museums.
Charles Bingham-Newland, Chair of the Friends of the Norwich Museums, said: "This wonderful work by one of the foremost Dutch painters of the 17th century is a significant addition to the Norwich Castle's collection and will help visitors to understand and appreciate the renowned collection of Norwich School of painters who were so influenced by artists such as van Ruisdael. This beautiful work salutes the strong artistic and commercial ties between the Low Countries and Norfolk."