Scotland's oldest ship receives over £1million recovery funding
The Unicorn Preservation Society receives its biggest grant to date from NHMF to support the urgent work required for the preservation of HMS Unicorn. 
The vessel will undergo a number of repairs, from essential structural work to replacing rotting modern timbers in the hull. 
Given its historical significance as the third oldest ship in the world, the focus is to retain as much of the original 1824 fabric as possible while rejuvenating the ship for a long-term and robust future.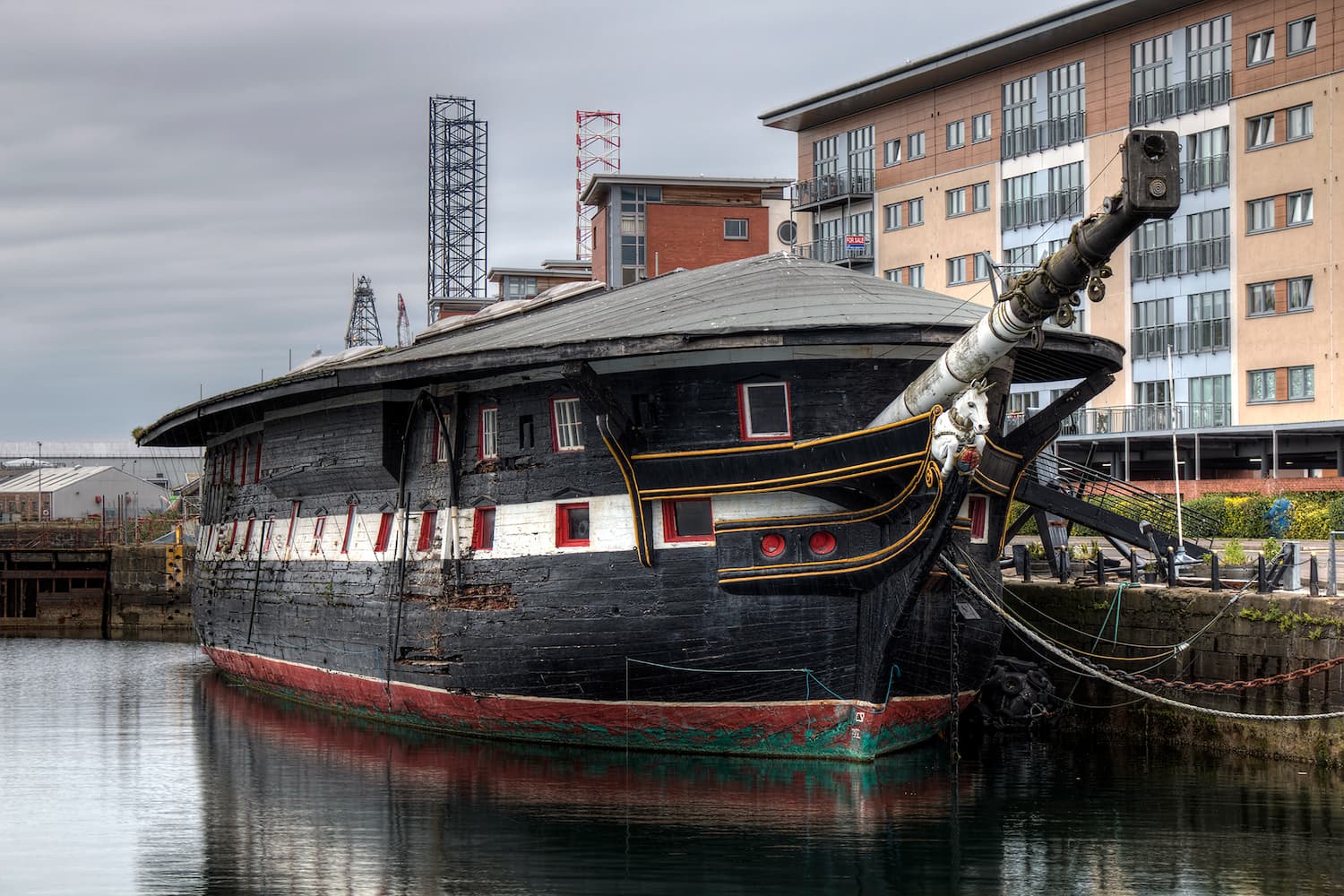 Preservation in preparation
Currently housed in Dundee Museum, restoration work will prepare HMS Unicorn for its upcoming move to dry dock at East Graving Dock in Dundee for further major conservation works, as part of Project Safe Haven.
The Unicorn Preservation Society has worked in consultation with engineers Fenton Holloway and shipwrights T. Neilson and Company to ensure the vessel is carefully considered in line with National Historic Ships advice on preservation.
Game changer
Museum Director, Matthew Bellhouse, commented that our £1.1m funding has been an "absolute game changer" for the project. He said:
"It brings us a step closer to ensuring a safe move for the ship to dry dock to continue with the much-needed conservation efforts; and ultimately to achieve our vision of HMS Unicorn becoming the central exhibit of a new maritime heritage attraction in Dundee city centre".
Our funding will make up over 95% of the costs required for the essential work to be undertaken, with the remaining support coming from American entrepreneur John Paul DeJoria and The Headley Trust.