Rare 17th century interracial painting acquired by Compton Verney
Allegorical Painting of Two Ladies, which dates to around 1650, shows a black and a white woman side by side, as equals – wearing similar dress, hair and jewellery. It's a highly unusual composition for the period.
It's also remarkable for its depiction of beauty patches on both women. Although the patches were in vogue when the painting was created, an inscription above the women declares them a sin of pride – a commonly held opinion at the time.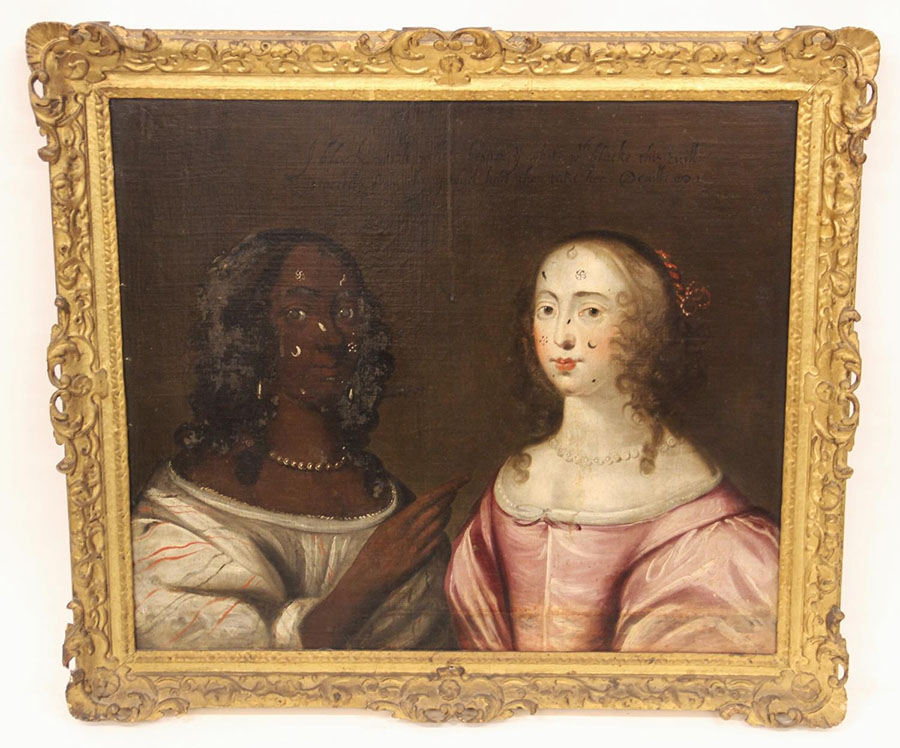 Hugely important
The English School work invites important debate about race and gender, and the history of black culture in Britain, during the 17th century. But it was at risk of permanently leaving the UK after being sold at action in 2021.
Thanks to NHMF funding of £154,600 – alongside contributions from the V&A Purchase Fund and Compton Verney Collections Settlement – the painting will go on permanent display at the Compton Verney gallery from 2024, following conservation work.
Geraldine Collinge, Compton Verney CEO, said: "We are absolutely delighted to be able to add this hugely important painting to the Compton Verney collection. We are also pleased to be able to work with our colleagues at Yale – their world-class conservation facilities and expertise will restore the work to the highest standard for UK display, along with providing further insight and greater understanding of the painting and its context."