Pioneering astronomer Caroline Herschel's handwritten memoirs acquired
The Herschel Museum of Astronomy in Bath acquired the ground-breaking scientist's memoirs thanks to £33,000 funding from the National Heritage Memorial Fund. 
The 57-page manuscript gives a unique insight into the formative years of one of Britain's most prominent female scientists.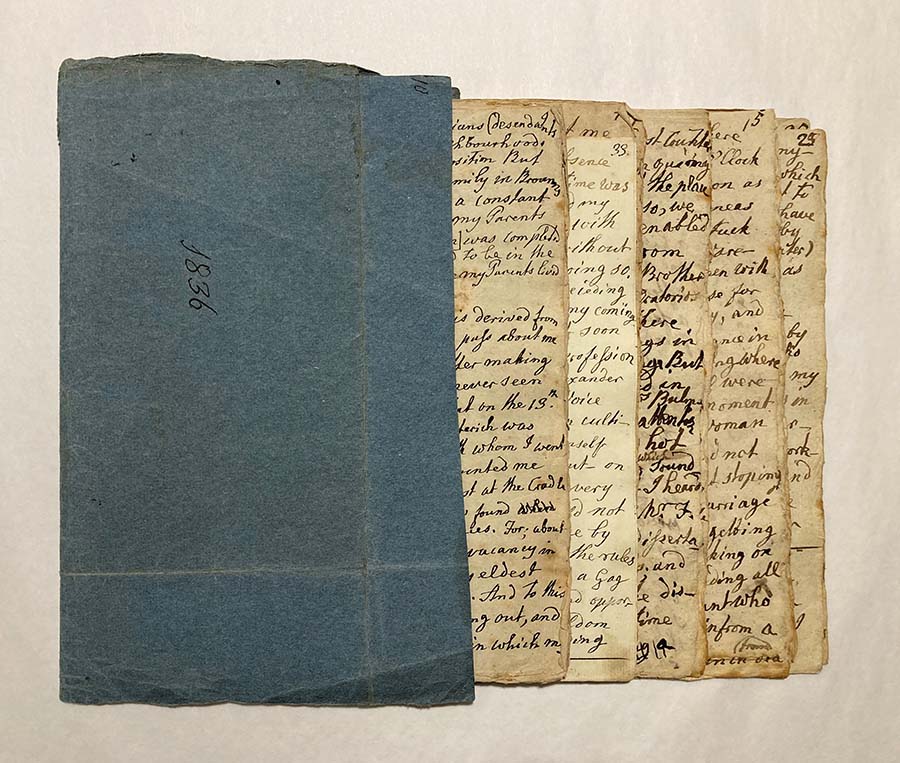 Caroline Herschel
Caroline Herschel (1750-1848) moved from Hannover to Bath in 1772 to join her brother William Herschel (1738-1822), who later became a renowned astronomer.
Caroline trained as William's observing assistant. She discovered seven comets and fourteen nebulae, and contributed to many astronomy catalogues. She was awarded the Royal Astronomical Society's gold medal in 1828. 
She was a trailblazer for women in science in the UK, with several firsts including:
the first on record to discover a comet
the first to have a paper read at the Royal Society
the first to be hired by the government as a scientist
Her memoirs 
Caroline wrote these memoirs in 1836 when she was 86. They offer an insightful and personal record of the years 1755-75, from her childhood to her early days in Bath. They contain much colourful material not included in the final published versions.
Made available to the public
Most Herschel material is in private ownership and acquisition opportunities are rare. Thanks to NHMF funding, this manuscript has been acquired by the Herschel Museum of Astronomy, which operates from 19 New King Street, Bath – the Herschels' former home. William made the major discovery of the planet Uranus from the house's garden in 1781.
It will be used to a inform re-interpretation of the house and to inspire activities for schools, families and community groups. It will also be digitised.  
Other funders
ACE/V&A Purchase Grant Fund: £50,000
Friends of the National Libraries: £20,000