The legacy of Northern Ireland's road racing legends preserved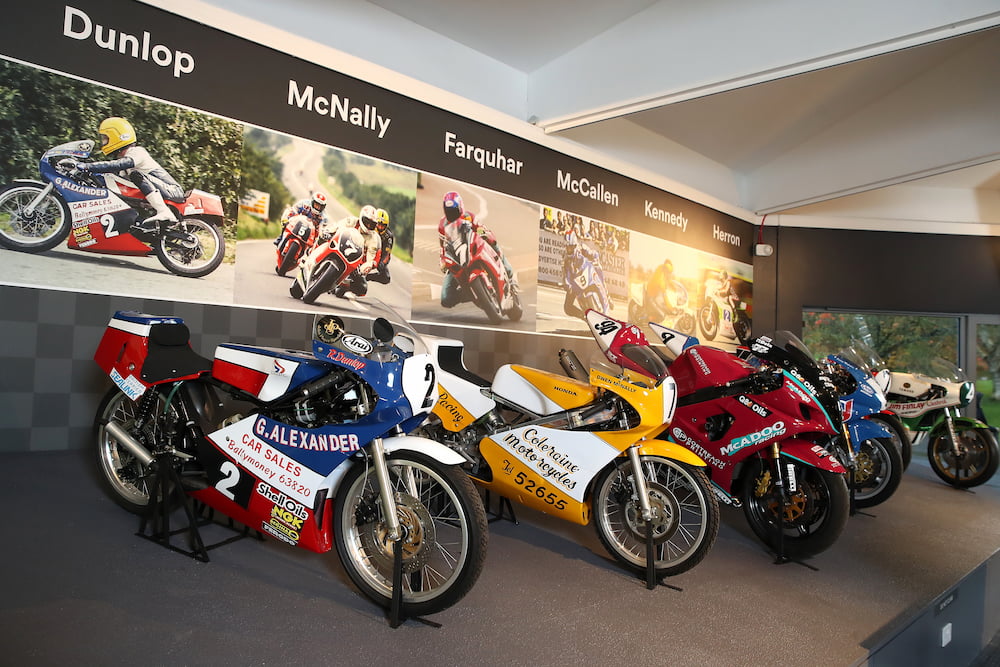 Ulster Transport Museum is now home to seven motorbikes that were raced by some of Northern Ireland's road racing legends. 
The bikes will join the collection in the museum's Driven Gallery, which has reopened to the public following a short closure to make way for the new automotive treasures.
With support from NHMF and the Department for Communities, the acquisition features motorbikes from some of the most well-known racers in Northern Ireland's road history, including Joey and Robert Dunlop. The bikes and their riders include:
1978 Yamaha TZ250E (Joey Dunlop)
1986 Special Honda RS125RW (Robert Dunlop)
Yamaha F1R1 1000cc (Philip McCallen)
1977 Spondon Yamaha TZ250 (Tom Herron)
Suzuki TT McAdoo Superbike GSXR 1000 (Ryan Farquhar)
1987 RS Honda 125 (Owen McNally)
1976 Maxton Yahama TZ350 (Frank Kennedy)
Securing a permanent podium
The bikes have been ridden on famous racecourses including including the Isle of Man TT races by Joey Dunlop, the Tangragee 100 which was won by Philip McCallen in his last race there in 1999, and the North West 200 by Ryan Farquar in 2003.
Eilish McGuinness, Chief Executive of the National Heritage Memorial Fund, said: "Northern Ireland has a strong tradition of road racing that has become embedded in its cultural heritage, and motorcycle racing retains a passionate following.
"We are delighted that the National Heritage Memorial Fund has been able to support the acquisition of these seven remarkable motorcycles, each linked to a racing legend, and which will now form part of the permanent collection at the Ulster Transport Museum.
"There, they will represent the motorcycle racing community locally and internationally and showcase how heritage can come in many different shapes and sizes."