Glasgow's iconic Tall Ship Glenlee receives £1.8million recovery funding
The 126-year-old Clyde-built ship is the only surviving example of its kind in the UK. Carrying cargo in the late 19th and early 20th centuries, it circumnavigated the globe five times and survived both world wars.
This year marks 30 years since the former merchant navy vessel returned to the River Clyde from Spain. Part of the National Historic Fleet, the ship is berthed next to the Riverside Museum and welcomes 200,000 visitors annually. It is owned and cared for by The Tall Ship Glenlee Trust.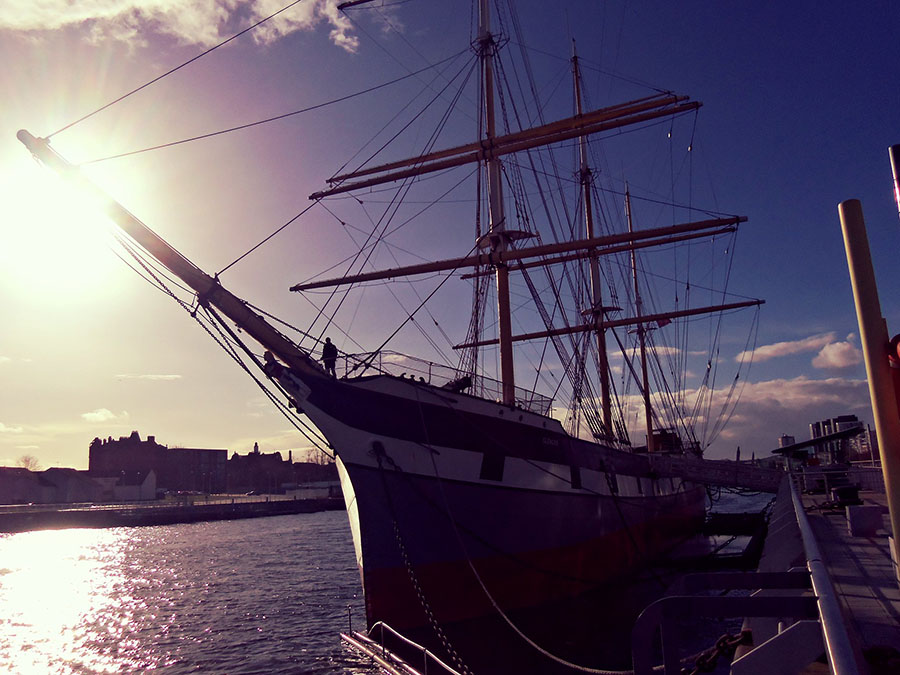 Urgent repairs needed
The trust's ambition to send the ship to a dry dock for repairs in 2020-21 was disrupted by the COVID-19 pandemic. The pandemic also caused a significant reduction to the trust's visitor income and fundraising, reducing their ability to pay for maintenance. Repairs have now become urgent. 
Thanks to NHMF funding, vital work will now take place to the ship's hull, decks and rigging, scheduled for completion in early 2025.
Our COVID-19 Response Fund
The £1,809,500 grant comes from our COVID-19 Response Fund, which provided support for heritage assets of outstanding importance at risk due to the impact of coronavirus (COVID-19).