Dutch Golden Age painting secured permanent home at Brodsworth Hall
English Heritage has acquired Jan Wijnants' painting, Landscape with hawkers and sportsmen, to become a part of the charity's permanent collection at Brodsworth Hall and Gardens.
The painting has been a part of Brodsworth Hall's interior since the house was built in 1863. Hung proudly in the dining room, the painting was previously on loan to English Heritage before the charity purchased it with the support of the National Heritage Memorial Fund and the Art Fund.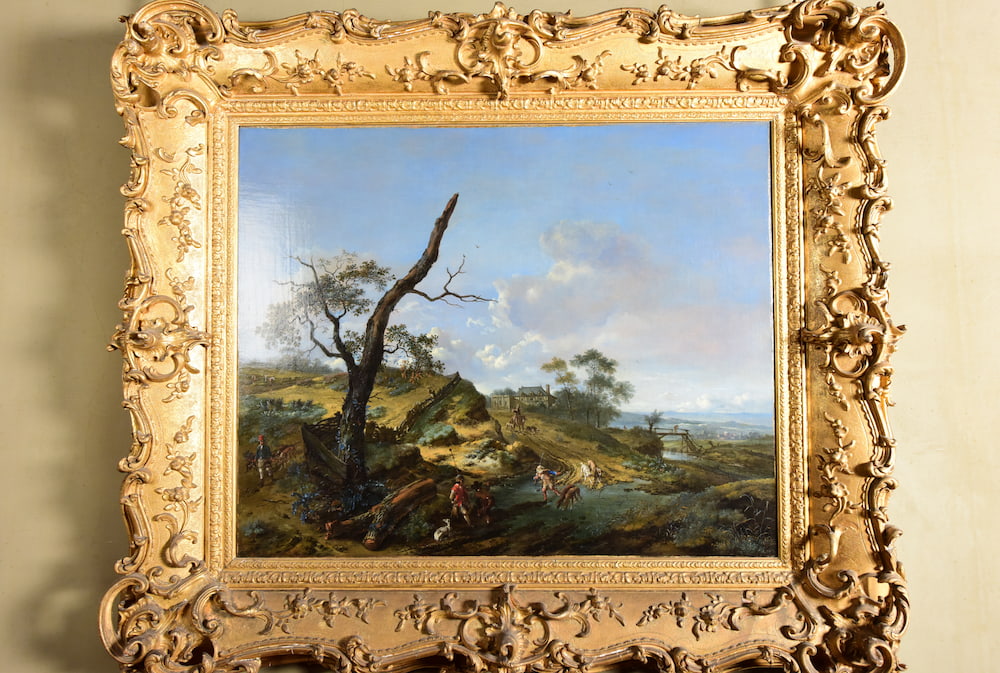 A family heirloom
It once formed a significant part of London Lawyer William Theobald's noted art collection in the mid-19th century. The collection was sold following Theobald's death in 1850 with the Wijnants mentioned as among 'the most important works' in the Theobald sale in a contemporary sale notice.
The painting was later brought back into the family's possession when his daughter Georgina and her husband Charles Sabine Augustus Thellusson purchased it along with other works.
When they built their new home, Brodsworth Hall, Charles and Georgina carefully positioned the painting in what Charles considered the most prestigious room in the house: the dining room. It was hung in a spot that made it the first thing visitors saw when they entered.
Eleanor Matthews, Curator at Brodsworth for English Heritage, said: "Landscape with hawkers and sportsmen is one of the most distinguished paintings in Brodsworth's nationally significant art collection. We are delighted that its future is secured to remain in situ at Brodsworth Hall."
English Heritage's specialist team will carry out conservation on the painting during winter before it goes back on display at Brodsworth Hall in 2024.
Region
Yorkshire and the Humber