Their place in history: remembering three pioneering women of science
On International Women's Day, we're sharing the work of three lesser-known yet ground-breaking women scientists whose heritage has been protected thanks to NHMF funding.
Image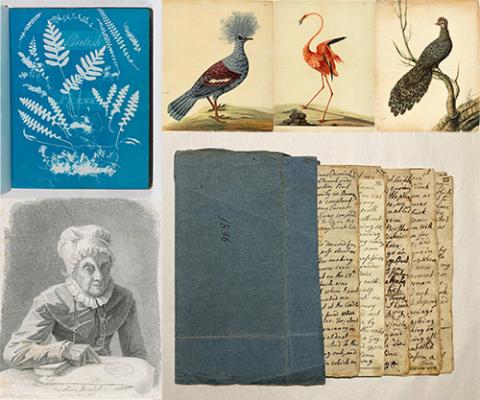 For over 40 years, NHMF has awarded funding to safeguard the UK's most significant heritage at risk of loss. 
The funding has preserved the stories and artefacts of a range of renowned women – from authors like Jane Austen and Mary Shelley to artists like Barbara Hepworth.
For International Women's Day, we're shining a light on three pioneering women whose stories should be better known. They were trailblazers during a spirited age of scientific and technological advancement during the 18th and 19th centuries. 
Sarah Stone – natural history illustrator 
Sarah Stone (c.1760-1844) worked as an illustrator for some of the era's greatest collectors of natural history, including Sir Ashton Lever and Sir Joseph Banks. 
She produced the UK's first images of many species, brought over from expeditions to Australia and the Pacific – including by Captain James Cook.

Her studies were full of vitality and energy, which she managed to capture from stuffed skins that would have likely deteriorated and faded during transit. Some of the taxidermy examples have been lost, and the birds have become extinct, making her images a valuable record. 
Whilst not a household name, Stone's artistic flair led to her being an 'Honorary Exhibitor' at the Royal Academy of Arts in 1781, 1785 and 1786. She produced over 1,000 watercolours during the first part of her adult life, but her artistic endeavours mostly ended following marriage and children.
NHMF funding enabled the Natural History Museum to acquire 175 of her watercolours in 1996. Since featured in exhibitions and online, and in a recent Art Fund podcast (which this text draws on), they have helped more people discover Sarah's story. 
Caroline Herschel – astronomer 
Caroline Herschel (1750-1848) trained as an assistant to her famous astronomer brother, William Herschel, who discovered the infrared spectrum and the planet Uranus. They worked together to discover more than 2,400 astronomical objects. 
She performed her own sweeps of the sky and made numerous discoveries, including 7 comets and 14 nebulae, and developed a ground breaking astronomy catalogue, published under William's name and still in use today. 
Amongst a series of firsts as a woman of science, Caroline was the first on record to discover a comet and the first to be hired by the government as a scientist. In 1828, the Royal Astronomical Society presented her with a gold medal for her work – the next time a woman received this award was in 1996.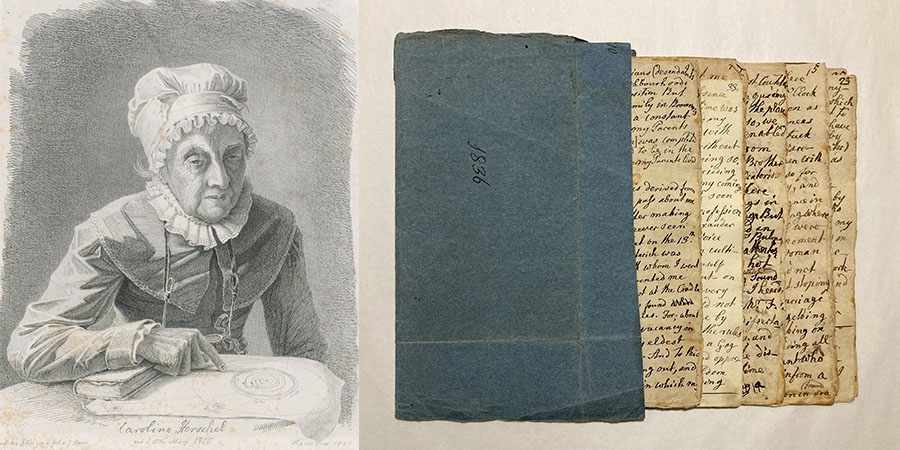 In 2022, her handwritten memoirs were saved from potential export thanks to NHMF funding and acquired by Herschel Museum of Astronomy, which is located in the Herschel's former home in Bath. The memoirs contain much colourful material not available in the published versions.
The museum is using Caroline's memories and experiences to inform a more accurate interpretation of the goings on in the house. They are building a clearer picture of the life of this trailblazing woman, who continues to emerge from William's shadow as a preeminent scientist in her own right. 
Caroline also taught and supported William's son, polymath Sir John Herschel, who later had a connection with our final woman of science…
Anna Atkins – botanist and photographer
Anna Atkins (1799-1871) produced the first book to use photographic illustrations – her British Algae: Cyanotype Impressions of 1843. She probably learned the technique from an acquaintance, Sir John Herschel (nephew of astronomer Caroline Herschel), who developed the cyanotype photographic process in 1842. 
Anna had a keen interest in botany, supported by her prominent scientist father, John George Children. Like Sarah Stone, she produced many natural history illustrations – an endeavour considered suitably genteel for women at the time.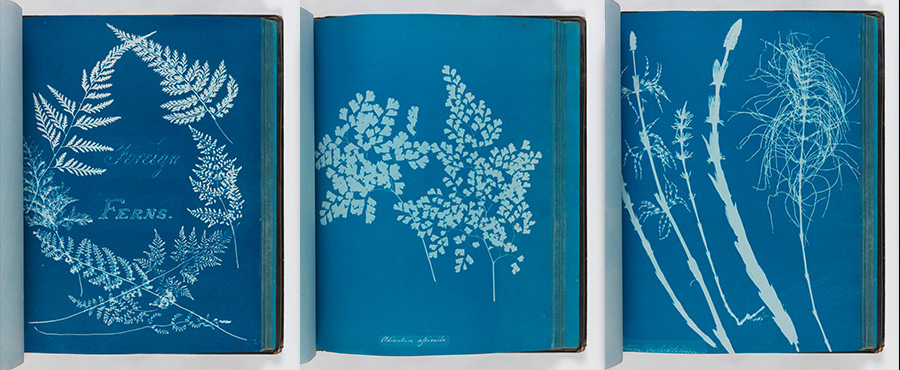 Her application of the cyanotype technological advancement, however, allowed for much greater accuracy, and a new form of artistic expression applied to the educational needs of the 19th century.
Anna produced several cyanotype albums, highly sought after today. In 1994, her Cyanotypes of British and Foreign Fern (1853) was purchased for the nation by the Science and Media Museum thanks to NHMF funding. 
Find out how to make a cyanotype in this Natural History Museum web story, which informs this text. Architects and engineers also used cyanotypes to duplicate plans, which is where the term 'blueprint' comes from.
The National Heritage Memorial Fund
The National Heritage Memorial Fund (NHMF) has been awarding grants to safeguard the UK's most important heritage since 1980. 
As a fund of last resort, NHMF has helped save thousands of our most-loved treasures from being lost forever. Taken together, these treasures form a UK-wide memorial in honour of those who have given their lives to the country.
See what we have funded.