The National Heritage Memorial Fund has helped save for the nation the sledge and sledging flag used by Dr Eric Marshall on the British Antarctic Expedition of 1907-1909 – one of the most important expeditions in British polar history.
Grants were awarded by the Fund in its 40th anniversary year for the purchase of the objects, which symbolise the remarkable achievements of these pioneering explorers.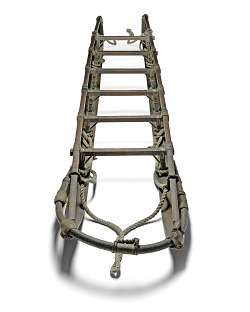 The grants enabled the National Maritime Museum (NMM) and the Scott Polar Research Institute (SPRI), University of Cambridge, to acquire the sledging flag and the only known surviving sledge from the Southern Party's attempt to reach the Geographical South Pole, led by Ernest Shackleton.
On their return to the UK the team were hailed as heroes with the exploration – better known as the Nimrod expedition after their ship – famous for being the first to reach within 100 miles of the South Pole, locating the South Magnetic Pole and scaling the active volcano Mount Erebus.
"We are delighted to mark the 40th year of the National Heritage Memorial Fund by supporting the acquisition of these extraordinary objects," said Ros Kerslake, CBE, Chief Executive National Heritage Memorial Fund.
"Few objects from the Nimrod expedition survive, and these tell a gripping story about determination and resilience in the race to the South Pole, and one of the most daring and ground-breaking expeditions of the 20th Century."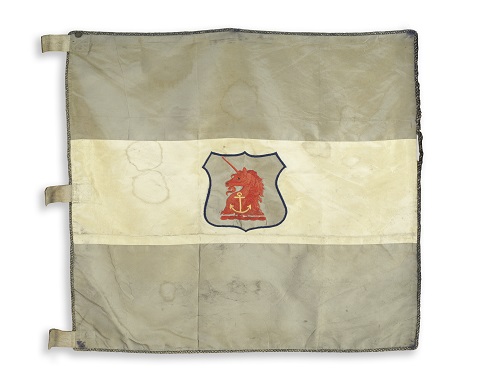 The historic objects join significant items from other polar explorations that NHMF has helped to save for the nation including:
Shackleton Expedition Manuscripts, 1915: Alexander Hepburne Macklin's records of two Antarctic expeditions, which detail his eye-witness account of Shackleton's death (granted 2001-02)

Scott's Lost Negatives, 1911: a set of photographic negatives from the British Antarctic (Terra Nova) expedition taken by Captain Robert Falcon Scott (granted 2013)

Items associated with both explorers including Scott's watch, snow goggles and satchel as well as Shackleton's compass (granted 1999)
While the 11ft sledge and the sledge flag undergo quarantining and conservation, they will be catalogued and researched to explore the numerous stories that these two objects hold and how they relate to Britain's polar stories.
Over time, these stories will be published as blogs, as well as inform future displays of the items. The NMM, part of Royal Museums Greenwich, is looking to put the sledge on display in its Polar Worlds gallery during 2021, but in the meantime it is available for viewing at the museum's Prince Philip Maritime Collections Centre.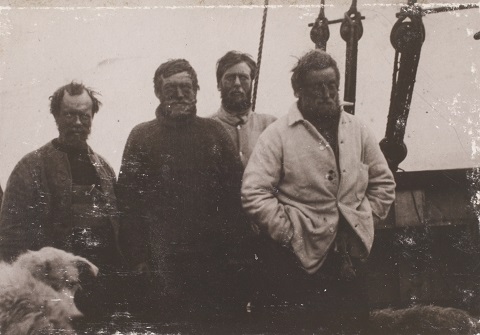 The sledging flag will rejoin its partner, Shackleton's sledging flag from the same expedition, in the collections of the SPRI. It will be cared for in a temperature, humidity and light controlled environment so that it can be preserved for future generations.
The Institute's Polar Museum hopes to update its displays relating to the Nimrod expedition to highlight not only the feat of almost reaching the geographic South Pole, but also the scientific goals and achievements of the expedition.