The NHMF grant has enabled the Hestercombe Gardens Trust to acquire land totalling 320-acres, reuniting the world-class, Grade I registered landscape, gardens and buildings for future generations.
Image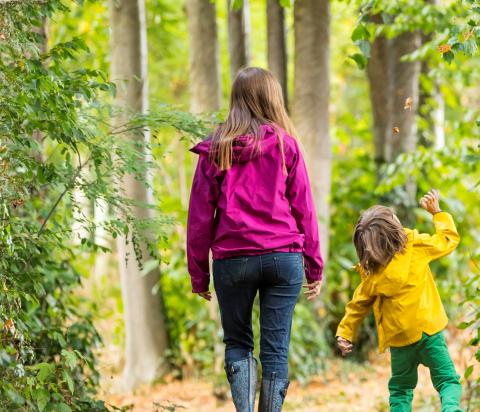 The restoration of one England's most important historic gardens, Hestercombe Gardens near Taunton in Somerset, is now one step closer thanks to a £1.5million grant from the National Heritage Memorial Fund (NHMF).
Returned to its full size with the land acquisition Hestercombe Gardens is important because it combines four complete period gardens spanning four centuries of garden design.
The newly acquired land includes the site of a rare, early 17th-century Water Garden which it is planned to restore together with other historic features within the park. Planted to its original design, Hestercombe's Formal Garden is considered the finest example of the famous collaboration between garden designer Gertrude Jekyll and architect Edwin Lutyens.
The purchase also allows for the possibility of extending the current contemporary art gallery in the house to include outside spaces for the display of art. This will affirm the Trust's ambition to become a national Centre for Arts and Landscape.
Popular TV gardener Monty Don, who has filmed at the site several times, considers Hestercombe one of his very favourite gardens.  
Hestercombe Gardens Trust chairman, Sir Andrew Burns KCMG, said: "This is a tremendous vote of confidence in Hestercombe and recognises Somerset's leading heritage garden as a site of outstanding national importance. We are enormously grateful to the National Heritage Memorial Fund and our other funders for their most generous and timely assistance in securing the future of Hestercombe for public enjoyment".
Sir Peter Luff, Chair of NHMF, said: "On a par with Stourhead, Castle Howard and Blenheim, Hestercombe is an exquisite landscape with such an important story to tell in the history of English garden design. This was a once in a generation opportunity to restore it in full and one that we at the National Heritage Memorial Fund felt had to be seized ."
The history of Hestercombe
The Hestercombe estate was sold to The Crown Estate by the Portman family in 1944. In 1961 The Crown clear felled all the eighteenth century designed landscape, parkland and woodland for its timber value. This process also drained the lakes and destroyed a number of garden buildings. The statuary from the Lutyens garden was sold off and the Georgian landscape and surrounding woodland were replanted as commercial forestry.
In 1953 Somerset County Council rented Hestercombe House from The Crown to provide a headquarters for Somerset County Fire Brigade. In 1973 Somerset County Council began the restoration of the Formal gardens designed by Edwin Lutyens and Gertrude Jekyll, which was awarded a European Heritage Award, the council also purchased the house and formal gardens.
The total cost of acquiring the land, following the Crown Estate's decision to sell off its agricultural holdings, together with a picturesque gatekeeper's lodge, which was acquired separately, was £2.7m. Substantial and generous partnership funding to complete the purchase was received from three private trusts and the Garfield Weston Foundation.
Philip White MBE, Founder and Chief Executive, said that: "This had been a remarkable and possibly unique opportunity to put back together a nationally important historic landscape when so many others are broken up, which has been made possible thanks to the vision of Hestercombe's trustees and its generous supporters".
The Hestercombe Gardens Trust is very grateful to the leaders of both Somerset County Council, Cllr David Fothergill, and Taunton Deane Borough Council, Cllr John Williams, for their strong support and also to Taunton MP, Rebecca Pow, a long time champion of Hestercombe, who was able to promote the application at a national level.
Notes to editors:
For press enquiries, please contact Laura Briggs on laurabriggs@hestercombe.com or 07791440937.
The Hestercombe estate in Somerset is a unique combination of four gardens that cover four centuries of garden history and design:
The famous Edwardian formal garden, designed by architect Sir Edwin Lutyens and planted by Gertrude Jekyll between 1904-1908
The Victorian Shrubbery and Terrace originally laid out by the 1st Viscount Portman between 1873-77
The eighteenth century Landscape Garden designed by Coplestone Warre Bampfylde between 1750 and 1791
Hestercombe Gardens is managed by the Hestercombe Gardens Trust, established in 1997 as an independent charity. The Trust oversees the restoration and development of the gardens, house and archives to protect them for the future for public benefit. 
Attracting over 100,000 visitors a year it is now 27 years since founder, Philip White MBE discovered the historic gardens and made it his life's work to restore Hestercombe.
Hestercombe House, which was previously the headquarters for the Somerset Fire Brigade, was acquired by Hestercombe Gardens Trust in 2013 and is now home to a contemporary art gallery.
For more information about Hestercombe www.hestercombe.com