Portrait of Mai saved for the UK following historic fundraising campaign
In part thanks to £10million NHMF funding, The National Portrait Gallery and Art Fund's joint campaign to save Joshua Reynolds' remarkable portrait has been successful.
Image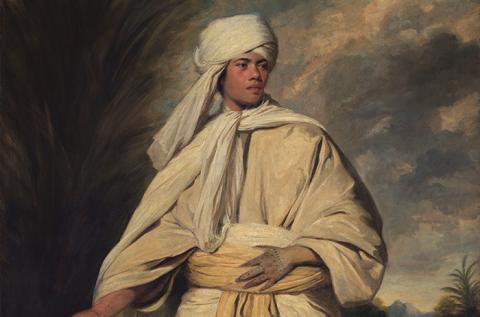 Image courtesy of National Portrait Gallery and Getty.
The campaign has reached its target of £25m. Together with a matching amount from the Getty Museum in the USA, it makes up the £50m needed to acquire the striking painting.
The exceptional grant of £10m from the National Heritage Memorial Fund (NHMF) is one of our most significant awards for saving a heritage treasure for the UK.
Wide support
Art Fund awarded a £2.5m grant, the largest in its history, and donations also came from over 2,000 Art Fund members and National Portrait Gallery supporters across the UK. Generous support came from many more trusts, foundations and individuals 
 
The campaign was widely supported, including by artists Sir Antony Gormley, Rebecca Salter and Richard Deacon and historians Simon Schama, David Olusoga and Simon Sebag-Montefiore.
The acquisition is being made in a year of celebrations for the tricentenary of Joshua Reynolds birth in 1723, in Plympton, Devon. 
Shared ownership 
The portrait will be owned jointly by the National Portrait Gallery in the UK and the Getty Museum in the USA. This innovative model of international collaboration will enable public access to the work forever. The two institutions will share the painting for public exhibition, research and conservation.
The painting will first be exhibited at the National Portrait Gallery when it reopens in June, before being shown at other institutions across the UK. Mai will travel periodically between the two countries, sharing time equally between them, including being displayed in the Getty Museum when Los Angeles hosts the 2028 Olympic Games.  
A spectacular portrait 
Sir Joshua Reynolds' spectacular Portrait of Mai (Omai) holds a pivotal place in global art history, depicting the first Polynesian to visit Britain, and is widely regarded as the finest portrait by one of Britain's greatest artists. 
Known as "Omai" in England, Mai (c.1753-1779) was a native of Raiatea, an island now part of French Polynesia, who traveled from Tahiti to England with Captain James Cook. He spent the years 1774-76 in London, where he was received by royalty and the intellectual elite, and became something of a celebrity. Mai returned to his homeland in 1777 and died there two years later.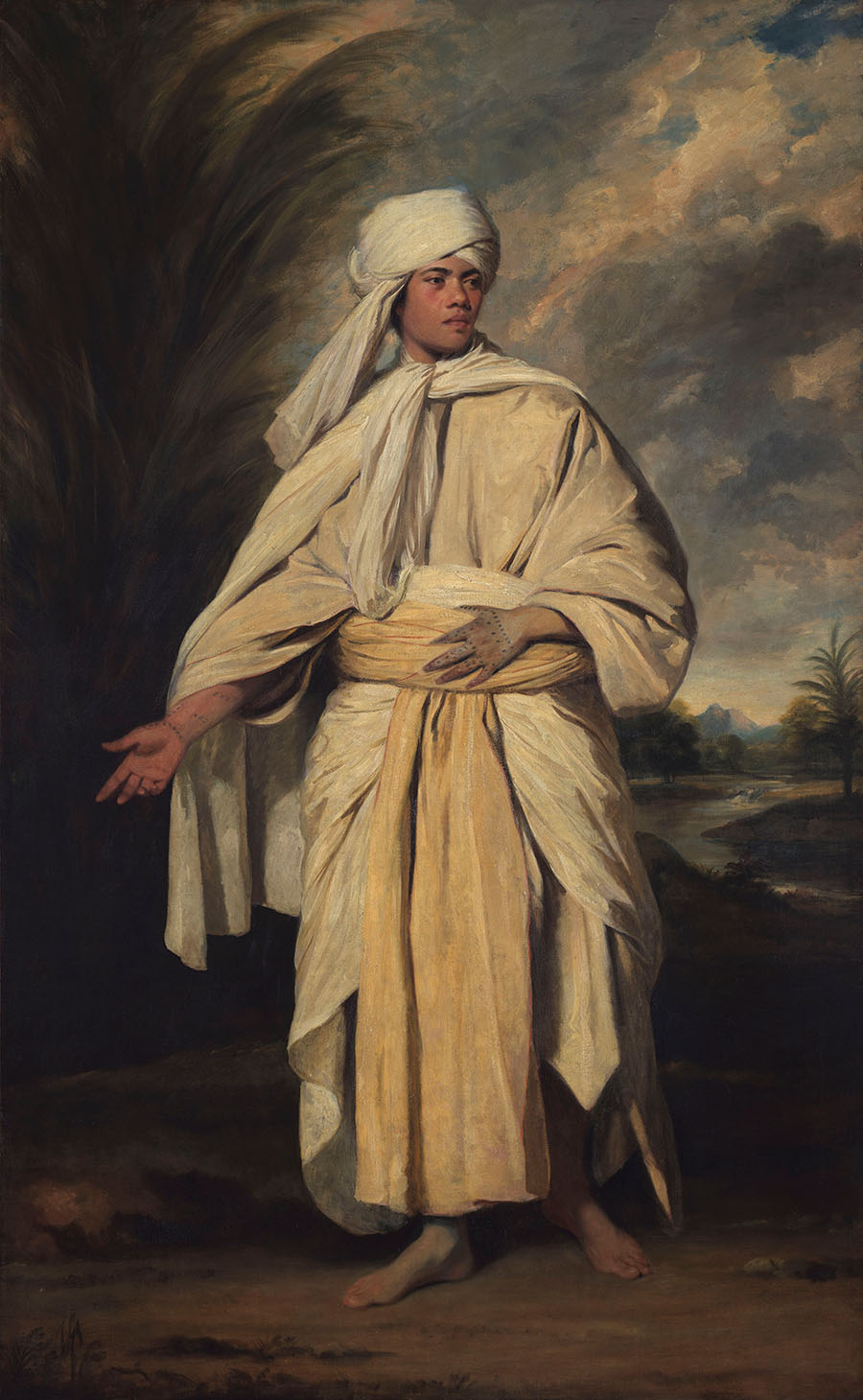 Great cultural and historical significance 
Dr Simon Thurley CBE, Chair of the National Heritage Memorial Fund (NHMF), said: "I am absolutely delighted that we have reached this pivotal moment in the journey of Mai. It has been an incredible effort of public and private fundraising and I am proud that NHMF has been able to play such a vital role in saving it for the UK thanks to our grant of £10m – 40% of the amount that the National Portrait Gallery needed to raise. 
"The grant is one of the most substantial awards we have ever given to save a national treasure, and is befitting of this masterpiece, by one of the UK's greatest artists, as it embodies such great cultural and historical significance. 
 
"It is wonderful news that the UK public, as well as a wider international audience thanks to the partnership acquisition, will now be able to enjoy the magnificent work of art, its fascinating story and complex themes. 
"NHMF is a vital source of funding for our most important heritage at risk, so it is incredibly exciting that we are able to support the National Portrait Gallery to acquire Mai, to be on display for all to see. We are also delighted that Mai will later embark on a tour allowing visitors from across the UK to marvel at its greatness and explore its heritage."
An unprecedented endeavour
Dr Nicholas Cullinan, Director, National Portrait Gallery's, said: "Reynolds' majestic Portrait of Mai is by far the most significant acquisition the National Portrait Gallery has ever made, and the largest acquisition the UK has ever made, along with the Titians acquired by the National Gallery and the National Galleries of Scotland in 2009 and 2012.
"I would like to thank the 2,000 Art Fund members and National Portrait Gallery supporters across the UK and the National Heritage Memorial Fund and Art Fund for their significant and historic grants as well as the many other generous supporters including Julia and Hans Rausing and the Portrait Fund, who have together made such an unprecedented endeavour possible.
"My thanks also to Getty for having the vision to join us in an innovative strategic partnership to ensure this uniquely important painting enters public ownership for the first time, in Reynolds' 300th anniversary year, so its beauty can be seen and enjoyed by everyone.
"Heartfelt thanks too to my wonderful colleagues and everyone who worked night and day to make the impossible possible – they have done something extraordinary for all of us."