Norwich Castle acquires 17th century table top of astonishing artistry
Once owned by Norfolk's famous Paston family, the stunning tabletop has found a permanent home at Norwich Castle thanks to a £606,250 grant from the National Heritage Memorial Fund.
An exquisite item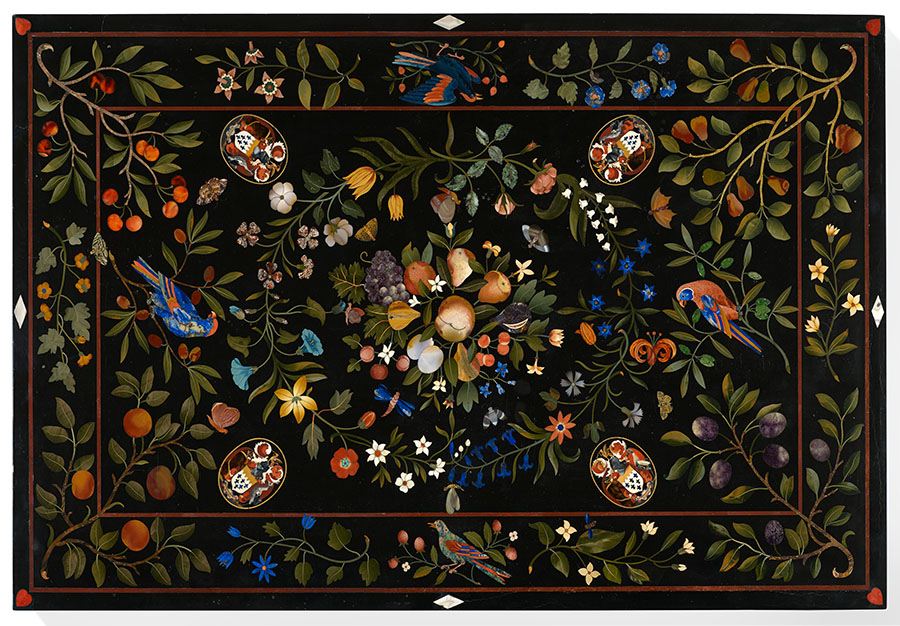 Whilst at first glance the table top appears to be beautifully painted, its complex patterns of interlacing fruit, flowers and birds are, in fact, entirely made of semi-precious stones inlaid in black marble. Pietre dure, which means 'hard stones' in Italian, was the name given to this extraordinarily skilled technique. 
Pietre dure was one of the most prestigious art-forms of its time, and one of the most difficult to craft, since the stones had to be cut and fitted perfectly into the marble ground. Its appeal was partly due to its sheer luxury, but it also epitomised one of the artistic and intellectual ideals of the time, representing a harmonious union between nature and art.
Connection to the Paston family
This example was made in a workshop in Florence for Norfolk's Paston family, whose coat of arms can be seen incorporated into the design. It was acquired by William Paston in around 1638. 
The table top's connection to Norfolk's history was unearthed through research undertaken for Norwich Castle's 2018 exhibition The Paston Treasure: Riches and Rarities of the Known World, supported by the Yale Centre for British Art. 
From private ownership to public display
The table top had always been in private ownership. When the current private owner indicated their willingness to sell, Norwich Castle launched a campaign to raise the funds.
Alongside the National Heritage Memorial Fund, support came from The Art Fund, The Leche Trust, The Friends of the Norwich Museums, Tomasso Brothers Ltd, The Pilgrim Trust, The Society of Dilettanti, The Anson Charitable Trust, The Nicholas and Judith Goodison Charitable Trust and many individuals. 
The table top is now on public display in the Country House gallery at Norwich Castle for all to marvel at.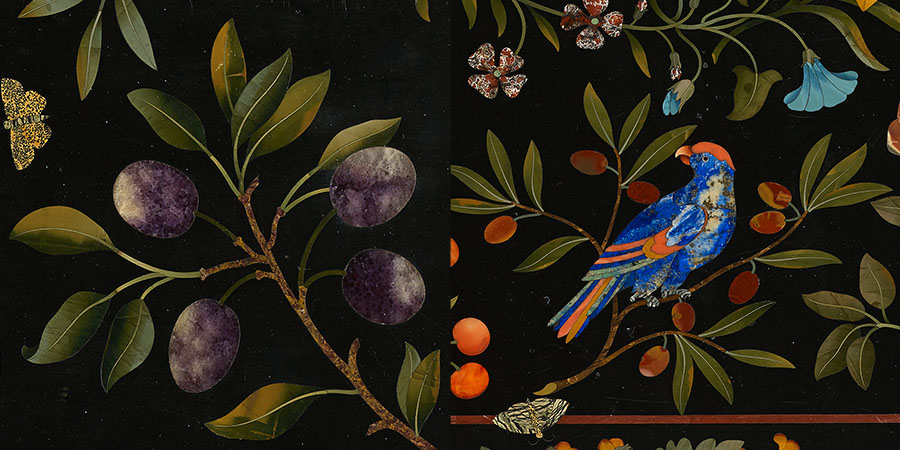 A fitting home
Simon Thurley, Chair of the National Heritage Memorial Fund, said: "This beautiful and unique Pietre dure tabletop is a fantastic acquisition for Norfolk Museums and we are thrilled to have awarded over £606,250 for it to be permanently displayed at Norwich Castle Museum and Art Gallery. 
"This is a fitting home as it was originally owned by the Pastons, a famous Norfolk family. It will join other Paston items already in Norwich including the remarkable painting known as the Paston Treasure."