The National Heritage Memorial Fund joins Instagram
Image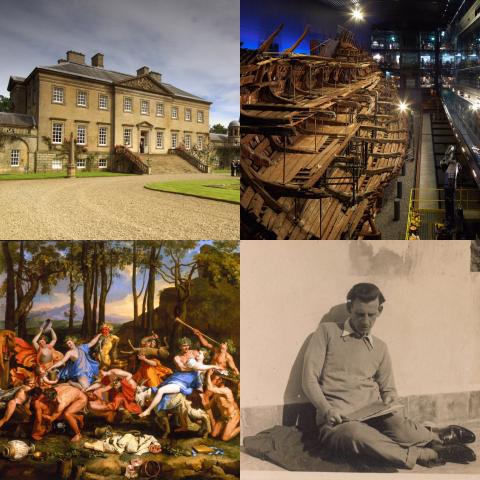 The National Heritage Memorial Fund (NHMF) is now on Instagram. To mark the occasion, we're celebrating the 'national collection' of iconic UK heritage that the fund has helped save for the nation over the last 37 years.
Follow us on Instagram and #MemorialFinerThanStone to enjoy some of the thousands of outstanding treasures now available to the public thanks to NHMF.
The record-breaking steam locomotive the Flying Scotsman; Henry VIII's doomed flagship Mary Rose; and in more recent years, the Staffordshire Hoard - the largest Anglo-Saxon hoard unearthed in the UK.
All these heritage treasures would have been lost forever without the financial support of NHMF.
Why #MemorialFinerThanStone?
NHMF was set-up in 1980 as a 'fund of last resort' with a very explicit mission: to save the UK's most precious heritage at risk, as a permanent memorial to those that have given their lives for the UK.   
Rather than creating new monuments, the Fund safeguards the very fabric of the nation, our heritage, as a permanent memorial.
The Fund's roots lay in the 1946 National Land Fund, set up by the Chancellor Hugh Dalton with £50million to purchase land and buildings as "a thank-offering for victory, and a war-memorial which many would think finer than any work of art in stone or bronze". 
So follow us @nationalheritagememorialfund and you too can help us share this 'national collection'.
The treasures we've helped save are located across the UK. So if you're out visiting a museum or any historic site this weekend, keep an eye out for our logo. 
If you spot one of our treasures, take a picture and share it using #MemorialFinerThanStone. Make sure you 'like' our Instagram account and don't forget to tag us in your post.
Find out more about where you can see the treasures we've saved.