National Heritage Memorial Fund awards £830,000 to relocate HMS Cavalier at Chatham Historic Dockyard.
Image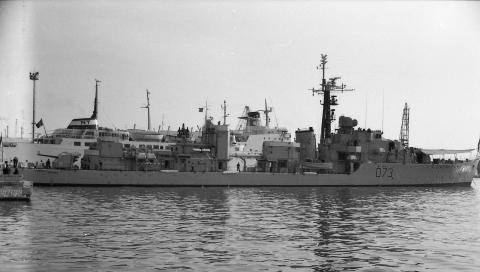 Image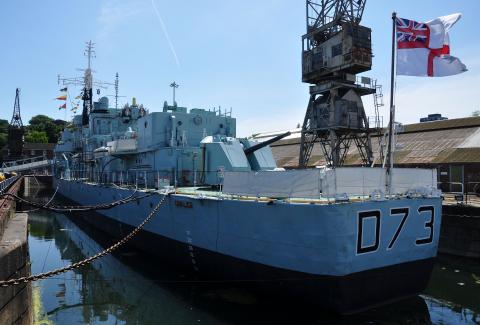 HMS Cavalier, the last remaining World War II destroyer in Britain, will be berthed permanently at the Chatham Historic Dockyard in Kent. A National Heritage Memorial Fund grant of £830,000 has been awarded to the HMS Cavalier (Chatham) Consortium to support the acquisition and relocation of the warship to one of the Chatham dry docks. The Trustees of the Fund felt it appropriate that the award should come from the National Heritage Memorial Fund which was established to protect the nation's heritage in memory of those people who have given their lives for our country. The HMS Cavalier will be a fitting memorial to those who died on the 153 destroyers lost during World War II.
HMS Cavalier was laid down at Cowes in 1943 and entered service in 1944. She was decommissioned in 1972 at the Chatham Dockyard. This is the third grant awarded in connection with the ship by the NHMF, which gave £35,575 earlier this year towards a feasibility study which addressed the technical aspects of moving the vessel from South Tyneside to a new, permanent berth. The study also assessed whether the preservation of the vessel as a major tourist attraction was a financially viable option on a long-term sustainable basis.
The Chatham site was chosen for its suitability and its easy access for visitors. As a registered museum for the past 13 years, the Chatham Historic Dockyard Trust will be able to preserve, display and interpret the vessel and its history to best advantage.
"The National Heritage Memorial Fund grant will ensure that HMS Cavalier is preserved for the benefit of future generations and the many visitors to Chatham Dockyard, as a living memorial to the 153 destroyers lost during the Second World War" comments Robert Dufton, Head of the National Heritage Memorial Fund.