Birnbeck Pier saved as part of government's £20million COVID-19 recovery funding
The iconic seaside attraction is one of a number of nationally important heritage sites and assets across England supported through government funding distributed by the National Heritage Memorial Fund.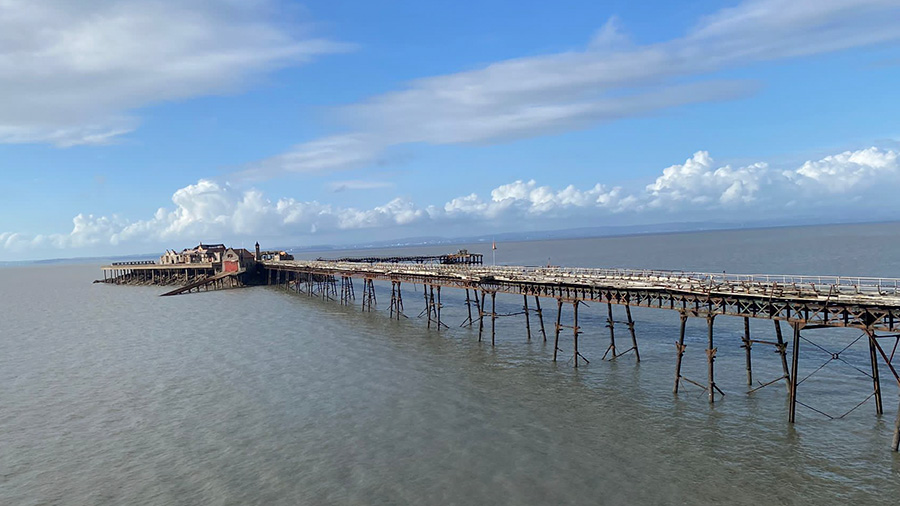 Birnbeck Pier – home to the RNLI
Since opening in 1867, Birnbeck Pier has been part of the DNA of traditional seaside town Weston-super-Mare. It played a vital role during the Second World War as a weapons testing site and was the backdrop to a famous Beatles publicity photograph in 1963.
It is the only pier in the UK to link to an island. As well as being a great claim to fame, this allowed the RNLI to set up a lifeboat station on Birnbeck Island in 1882.
At risk of collapse
Birnbeck Pier closed in 1994 and was placed on the Heritage at Risk Register in 1999. The RNLI was forced to leave its island station in 2014 as the pier became too dangerous to walk across. 
After decades of deterioration, accelerated by stretched resources during the coronavirus (COVID-19) pandemic, the Grade II* listed pier is now in grave danger of collapsing into the sea.
Hope on the horizon
Thanks to £3.55m funding awarded by the National Heritage Memorial Fund (NHMF), North Somerset Council and the RNLI will work together to secure its future. 
The pier's 'legs' will be stabilised and restored and a walkway will be installed, reinstating access to Birnbeck Island. This vital first phase will enable North Somerset Council to move forward with their plans to regenerate the island for the benefit of the community. The RNLI will then pursue its ambition of re-establishing a life-saving facility there.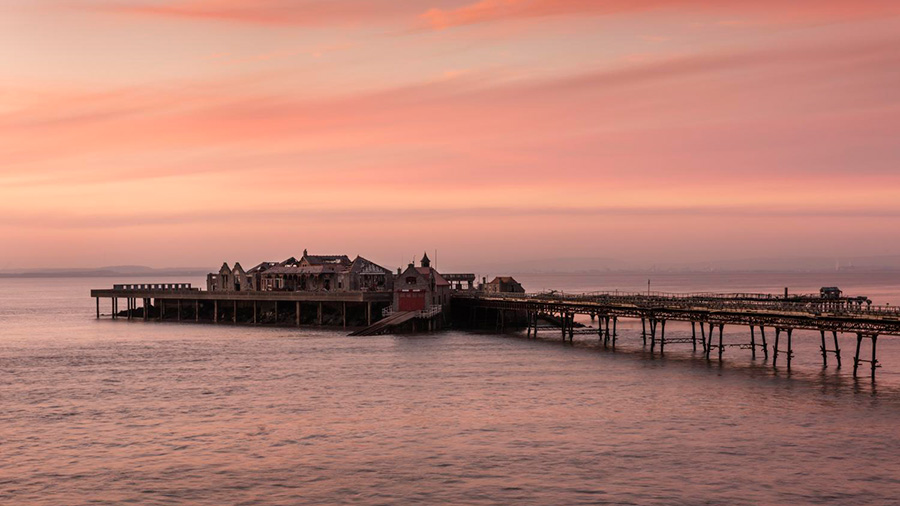 What else has been saved?
The £20m funding has supported an array of outstanding heritage across England that was put at risk by the pandemic. 
Impacts have included substantial loss of income, disrupted business activity and a lack of access for staff and volunteers. Long periods of inactivity have taken their toll on vulnerable heritage assets at a time when maintenance access has also been limited. 
The funding will support a range of activities across the heritage sites and assets, including repairs and restoration, new maintenance and utility systems, surveys and investigations, collections preservation and business planning.
An array of heritage treasures
Two boats in the National Historic Fleet – Steamship Shieldhall in Southampton and the Vigilance of Brixham – will undergo critical repairs so they can continue to sail, while north east-based tank engine 'Joem' – the last locomotive of its class – will have its boiler overhauled.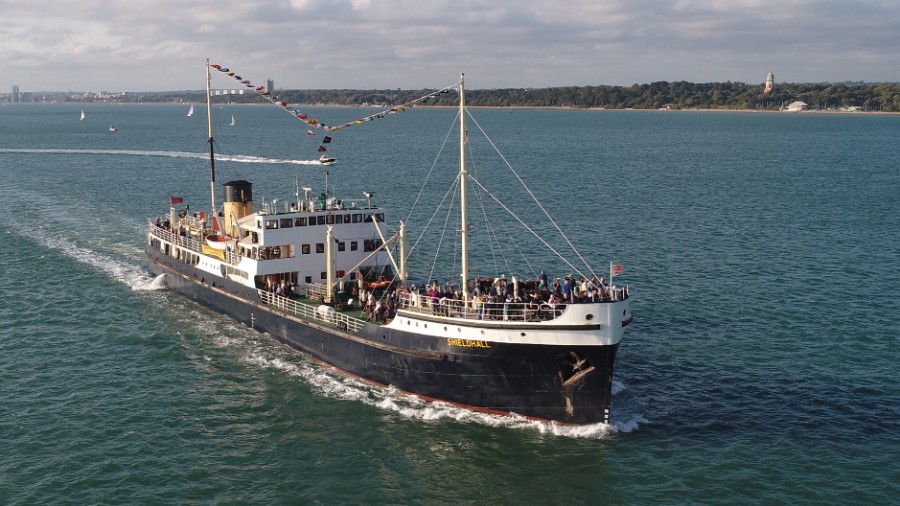 Urgent conservation works will be undertaken at eight Grade I and II* listed chapels across England, all on the Heritage at Risk Register, before Historic Chapels Trust finds them suitable long-term owners.
A number of Scheduled Monuments are set to benefit. Torre Abbey in Devon will undergo emergency repairs, and structural investigations and surveys will be undertaken at Hurst Castle in Hampshire. Five Scheduled Monuments at Ironbridge in Shropshire – the 'birthplace of the Industrial Revolution' – will be safeguarded alongside a further 30 Listed buildings. 
Urgent conservation will take place at the Grade I listed Gunpowder Incorporating Mill 'L157' at Waltham Abbey Royal Gunpowder Mills, and Macclesfield Museum's Paradise Mill, Old Sunday School and Silk Museum will be repaired and upgraded so they can better care for collections.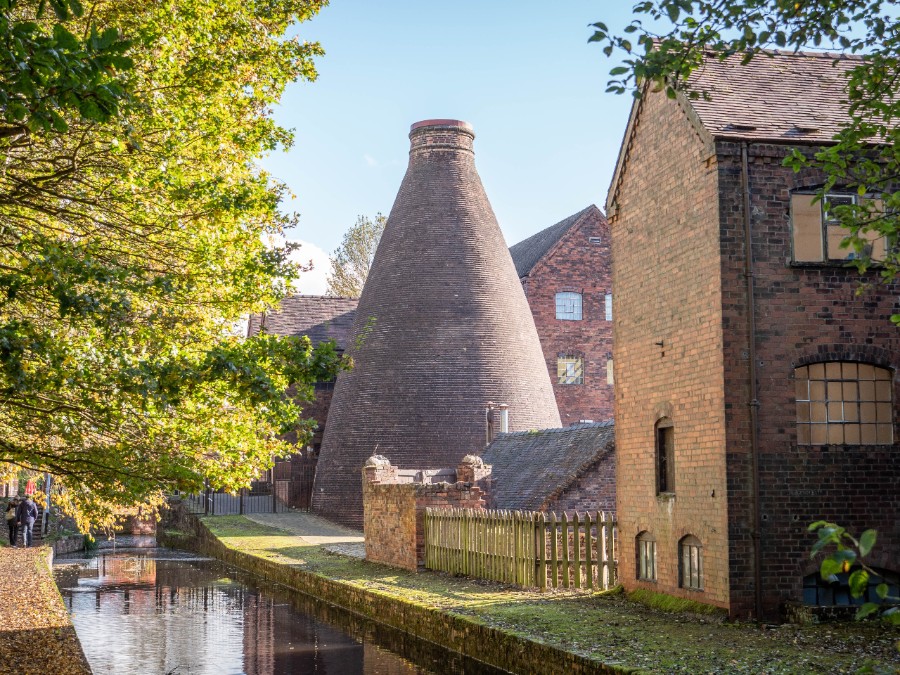 Finally, the Type Archive Collections Project will begin its work to relocate and safeguard two nationally significant collections. 
Saving our incredible heritage 
Dr Simon Thurley CBE, Chair of the National Heritage Memorial Fund, said: "I am thrilled to announce our funding for the future of Birnbeck Pier which will support the RNLI and North Somerset Council in their mission to bring this hugely important heritage site back into beneficial use.  
 
"We're extremely proud to have administered £20m of government funding for some of England's incredible heritage sites and assets – from historic ships and locomotives to castles and chapels – helping them to mitigate the impacts of the pandemic."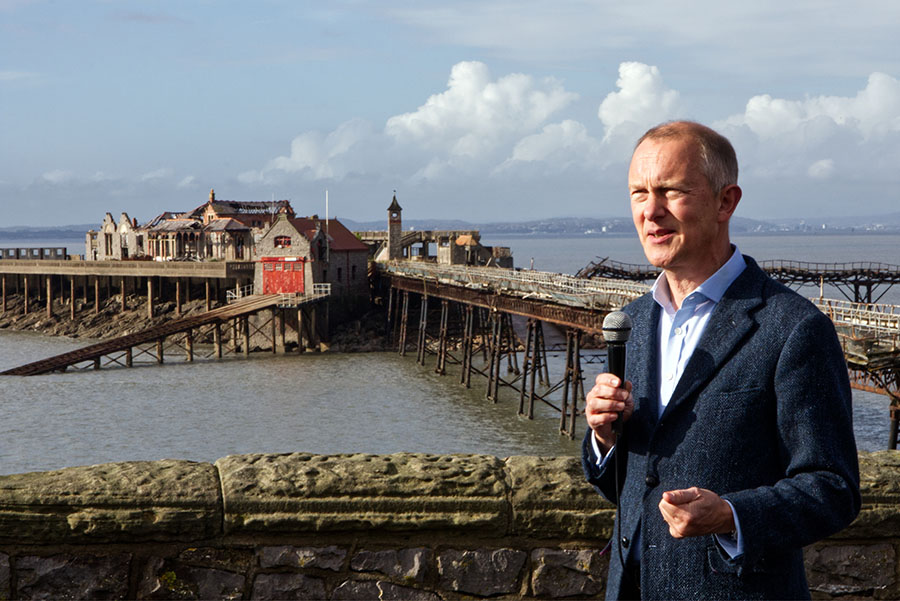 NHMF's COVID-19 Response Fund
The £20m funding comes from the government's Cultural Assets Fund, which NHMF has distributed as part of our wider £40m COVID-19 Respond Fund. Total funding for these eleven projects comes to just over £21m, which has included a top up from NHMF's own funds.  
Funding for England from the COVID-19 Response Fund has now all been awarded. However, grants are being awarded to significant heritage in Scotland, Wales and Northern Ireland until the end of March 2023.  
Stay updated about the NHMF
To hear the latest news about NHMF funding: