Archive belonging to pioneering geologist William Buckland saved
Oxford University Museum of Natural History has acquired a collection of over 1,000 items including letters, notebooks, family papers, prints, and artworks thanks to £224,450 NHMF funding.
Image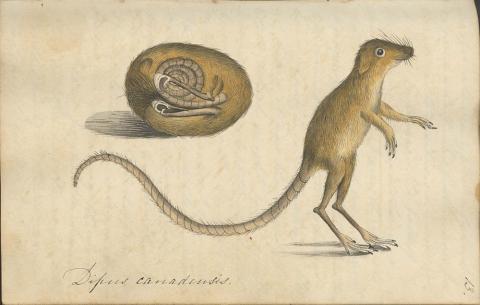 William Buckland
William Buckland (1784-1856) was a hugely influential figure in academia, politics, science and religion. 
He was the first person to name and describe a fossil dinosaur (Megalosaurus), and his research into an ancient hyena den laid the foundations of palaeoecology – the study of ecosystems across time. He was also a notable convert to glacial theory, and showed how Britain's landscape was shaped by glaciers rather than a global flood. 
Insight and art
Evidence from the archive provides detailed insight into the thinking and institutions of the early 19th century, a time when science and theology often gave different explanations for natural phenomena. 
The archive also includes original artworks, including a rare, coloured version of the lithograph based on Henry de la Beche's drawing Duria Antiquior – the first pictorial representation of a scene of prehistoric life based on fossil evidence. 
Mary Buckland
Excitingly, Buckland's wife Mary (née Morland) (1797-1857), a respected naturalist and illustrator, is also well represented, with highlights including two of her sketchbooks. One of these, dating from before her marriage to Buckland, contains exquisite ink and watercolour drawings of natural history specimens, and highlights the huge artistic and scientific contribution she made to her husband's work. 
Available to the public
Oxford University Museum of Natural History already holds a large William Buckland collection. These additional items will slot into the existing archive and add significantly to the museum's understanding of his life and work.
The new items will be digitised and used in public activities, including exhibitions and events.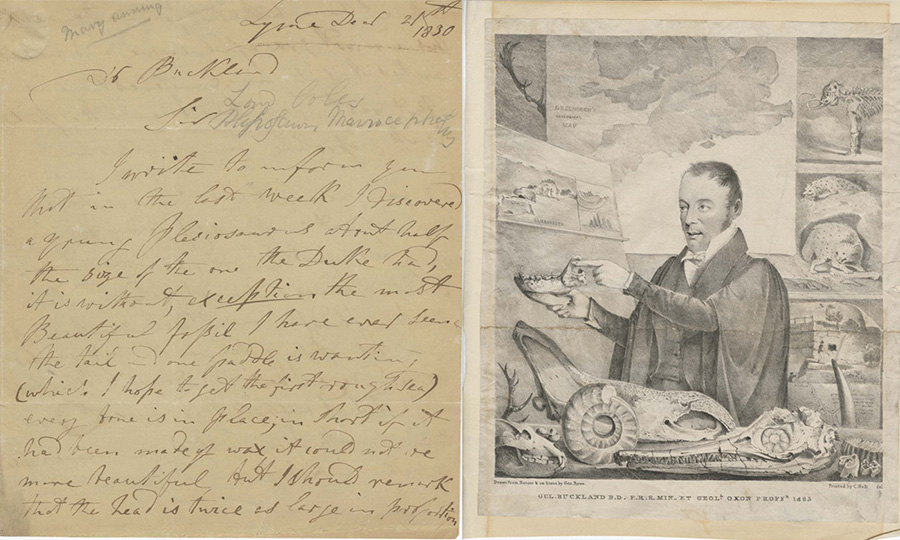 Saved for the nation
Dr Simon Thurley CBE, Chair of the National Heritage Memorial Fund, said: "I am delighted the National Heritage Memorial Fund is able to support Oxford University Museum of Natural History to acquire the outstanding Buckland Archive and ensure that the collection remains together and is saved for the nation.
"It is fantastic news that this collection can be shared with the public, providing an insight into the scientific thinking and institutions of early 19th-century England, as well as providing a rich and colourful primary account of Buckland's life and career. 
"It is also wonderful to see that the significant artistic and scientific contributions made by Buckland's wife Mary (née Morland) are highlighted through this collection, as well as the important roles of other 'invisible technicians' such as quarrymen, collectors, preparators and replicators, presenting a fuller picture of those involved in natural science at that time."
Other funders
Support has also come from the Arts Council England/V&A Purchase Grant Fund, Friends of the National Libraries, Headley Trust and private donors.